Social Media Media Templates
Instagram Post, Instagram Stories, Facebook Group Banner, Facebook Page Banner, Pinterest Pins, Youtube Thumbnails, etc. 
Business Invoice, Timesheets, Reciept, Quote Form, Purchase Order, etc.
Ebooks, Worksheets, Workbooks
Planners, Printable Worksheets, Greeting Cards, Brochures, Flyers, etc.
Great news! I'm also designing templates for Canva. You can find them in the Canva's Template Library. Be sure to follow me to access and use my template with ease.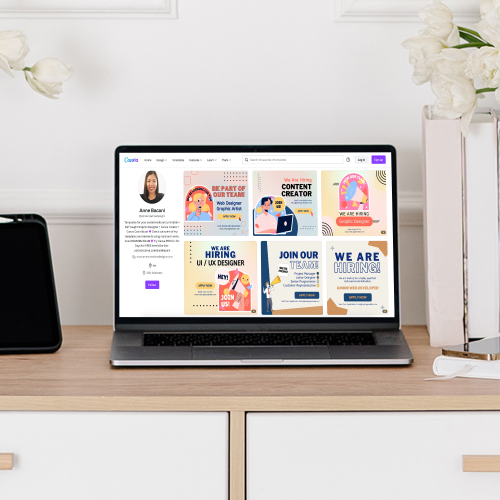 Be an insider and get freebies
Enter your name and email address to receive free items